Custom 'Hello Gorgeous' Neon Signs For Restaurants
Enhance your spaces with a touch of glamor and style through custom 'Hello Gorgeous' neon signs. Whether it's for restaurants, homes,
or any other space, you can personalize these signs to reflect your identity while sharing a warm greeting. Start designing now.
Product Details
Welcome guests with a burst of glamour using our 'Hello Gorgeous' LED Neon Sign in captivating Hot Pink. This vibrant hue exudes confidence and charm, setting a bold and inviting tone for any space. Let the radiant glow of hot pink be a cheerful greeting, reminding everyone of their inner beauty. With modern LED technology, this sign not only illuminates but also adds a touch of contemporary elegance to your environment.
Product Details
Welcome guests with a burst of glamour using our 'Hello Gorgeous' LED Neon Sign in captivating Hot Pink. This vibrant hue exudes confidence and charm, setting a bold and inviting tone for any space. Let the radiant glow of hot pink be a cheerful greeting, reminding everyone of their inner beauty. With modern LED technology, this sign not only illuminates but also adds a touch of contemporary elegance to your environment.
1

Select Size

Total Qty:

0

| Price: $

0.00
Medium
31 X 18 in
$230.09
2

Choose Neon details

Total Qty:

0

| Price: $

0.00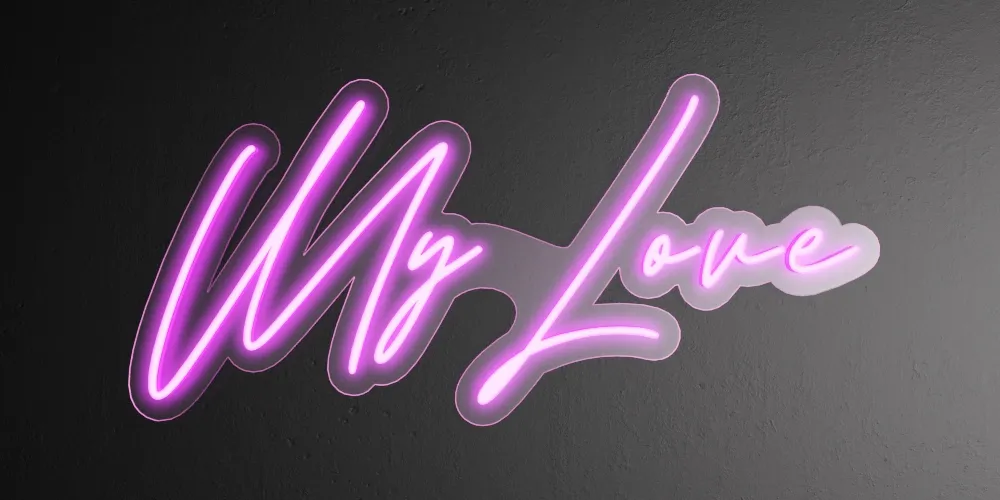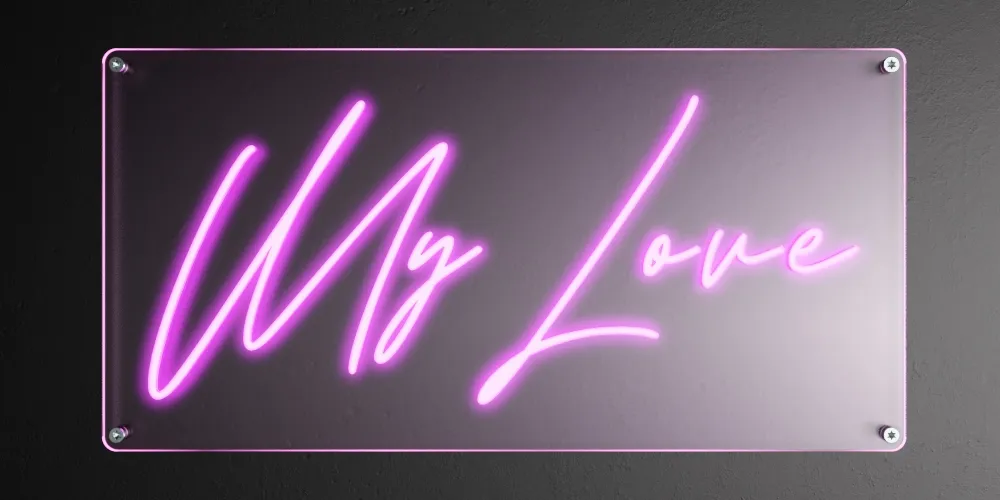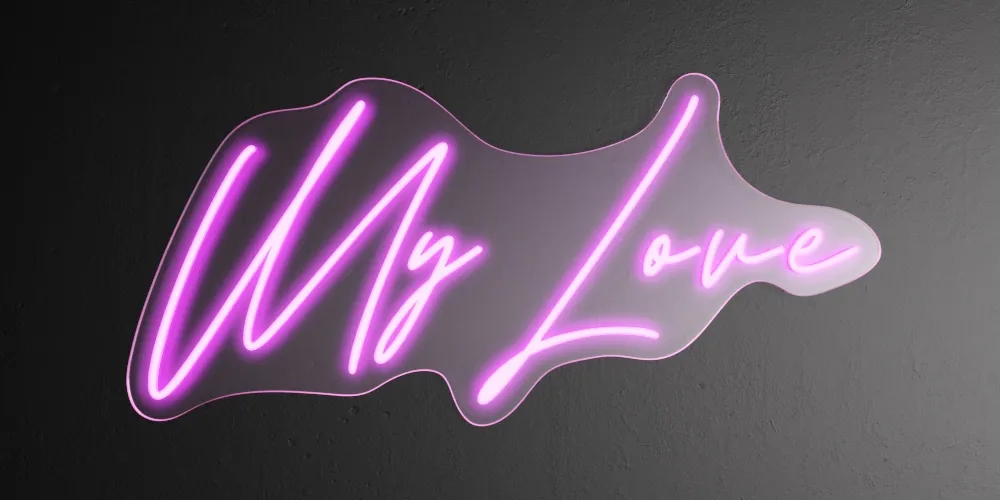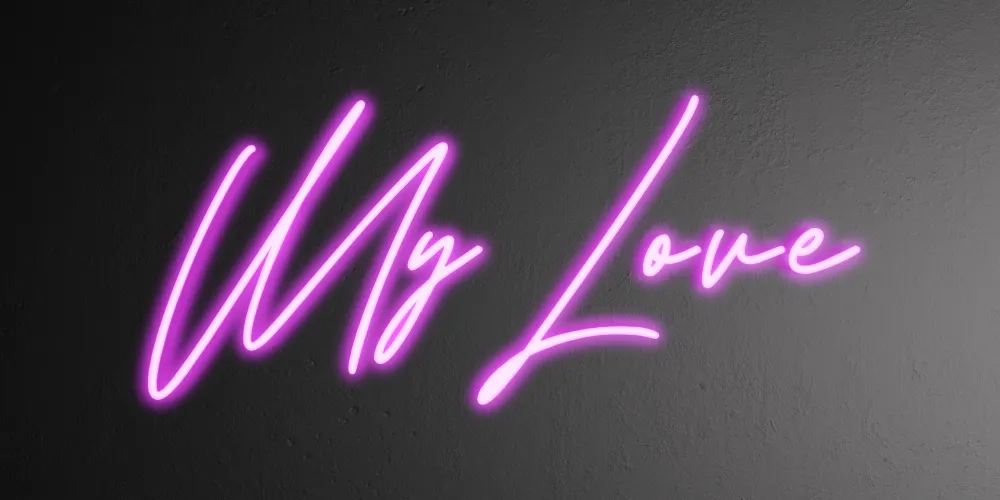 ***A remote and dimmer is included free with every sign!
3

Select Your Shipping Package
Total Qty:

0

| Price: $

0.00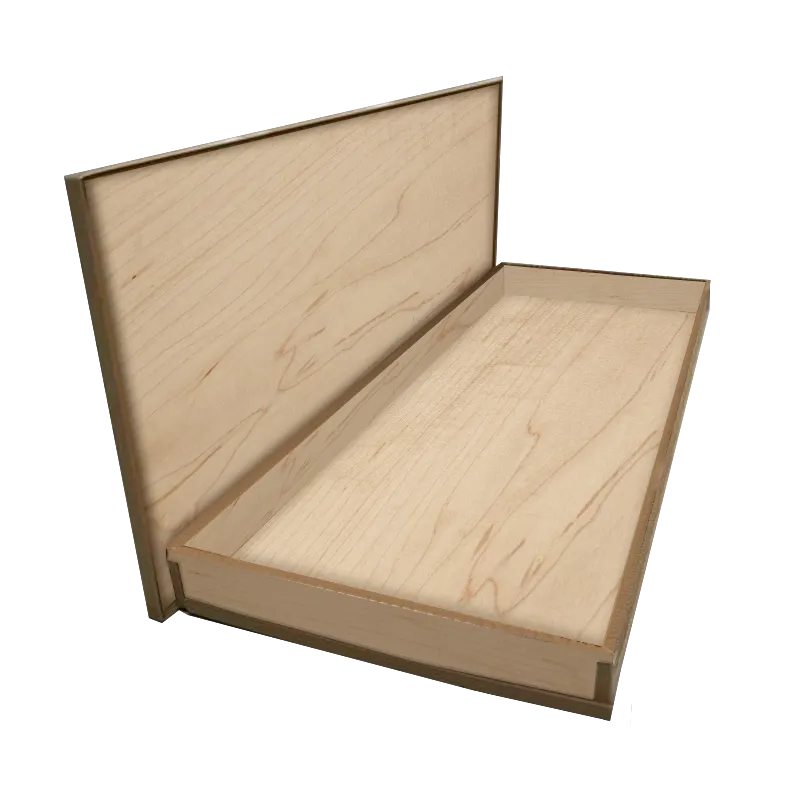 4

Select Delivery Date

Total Qty:

0

| Price: $

0.00
Review Order Details
Product:
Hello Gorgeous LED Neon Sign
Total Amount:
$

0.00

(All Inclusive)
'Hello Gorgeous' Neon Signs Description
Add a unique feature to your space with the spellbinding radiance of 'Hello Gorgeous' LED signs. These custom-made creations offer a luminous blend of glamor and charm, making a big statement in any setting. Crafted to your unique specifications, these signs bring warmth in a greeting that bathes your space in vibrant hues. Have yours adorn the walls of your home, elevate the ambiance of a restaurant or accentuate a space in a beauty salon; wherever you put them, these 'Hello Gorgeous' neon wall signs help create an inviting atmosphere. Customize your today and prepare to elevate your space with beauty and character.
Specifications:
Available Fonts:
Histeria Bites
Amanda
Fabfelt
Barclory Signature
Bayshore
Brittany Signature
Youth Syndicate
Hesterica
Budhayanti Script
Gruenewald VA
Hamilton Two
Jenna Sue
Hamilton One
New Cursive
Northwell
Rocket Cloud
Red Velvet
Photograph Signature
Seaside Groove
Shutter Stone
Vintage
Wild Script
Dolce Vita
ITCAVANT
Quinzey
Upright
Sanchez Niu
Roboto Light
Brave Light
NeonLines
Mymra Mono
Kiona
Batman
Lovelo
Marquee Moon
Carbono
NeonGlow
Neon Tubes
Rainbow Colors
Scified Outline
Avaliable Sizes:
| | | |
| --- | --- | --- |
| 20 inches / 50 cm | 24 inches / 60 cm | 27 inches / 70 cm |
| 31 inches / 80 cm | 35 inches / 90 cm | 40 inches / 100 cm |
| 47 inches / 120 cm | 59 inches / 150 cm | 79 inches / 200 cm |
| 90 inches / 230 cm | 100 inches / 255 cm | 110 inches / 280 cm |
Available Colors:
| | | |
| --- | --- | --- |
| Warm White | White | Lemon Yellow |
| Light Yellow | Orange | Light Red |
| Orange Red | Red | Pink |
| Hot Pink | Light Pink | Purple |
| Deep Blue | Light Blue | Ice Blue |
| Light Purple | Green | Purple |
| Light Green | Static Multicolor | Multicolor |
Available Backboard Options:
| | |
| --- | --- |
| Cut to Letter | Cut to Rectangle |
| No Backboard | Cut to Shape |
Available Backboard Color:
| | |
| --- | --- |
| Clear/Transparent | Custom Color |
'Hello Gorgeous' LED Sign FAQs
Can I add extra custom elements to my 'Hello Gorgeous' neon sign design?
Absolutely! Our intuitive design wizard enables you to add any custom elements you want to your design. Perhaps a pair of lips or a love heart would complement the message? Whatever you wish to incorporate, we will ensure it's seamlessly integrated with precision.
Can I order a 'Hello Gorgeous' neon sign in white?
You certainly can! We offer no less than 18 different colors for your design, as well as two different multicolor options, so you can tailor the aesthetic to match your decor and conjure a powerful ambiance.
What is the lifespan of a 'Hello Gorgeous' LED sign for restaurants?
This depends on how you use and maintain your sign, but the average lifespan is between 8 and 15 years. Take good care of them to maximize their longevity and they will be with you for a long time.
How much do the custom hello gorgeous neon signs for restaurants cost?
It's not as pricey as you imagine! Our handcrafted Custom Neon hello gorgeous Signs are reasonably priced, and we offer excellent value! In addition to low costs, our knowledgeable staff provides unrivaled customer service from the design process through shipment and after-sales support.
What are the restaurant hello gorgeous neon signs Made Of?
Our hello gorgeous Neon Signs are made of high-quality LED lights with fully protected acrylic material for the backing.
What colors are available for the custom hello gorgeous neon signs?
We offer a wide range of colors for our neon signs, including Warm White, White, Lemon Yellow, Light Yellow, Orange, Light Red, Orange Red, Red, Pink, Hot Pink, Light Pink, Purple, Deep Blue, Light Blue, Ice Blue, Light Purple, Green, Light Green, Static Multicolor, and Multicolor.
I am afraid to install any neon inside my house, is it safe?
Hello gorgeous neon signs are perfect for home decor. They are made of LED flex and have no glass in our neon signs. In advantages, it stated that they won't overheat and are low in power usage. Also, our neon signs are affordable and of good quality. So, there is no reason to be afraid of them. They are safe for kids as well.
What is Watt?
It is the SI unit of power, equivalent to one joule per second, corresponding to the power in an electric circuit in which the potential difference is one volt and the current one ampere.(Oxford Languages) In other words, wattage is the power produced or used per second.
What is a Transformer?
A transformer is an electrical device that is crafted to convert voltage up or shift voltage down. Electrical transformers are non-moving devices that operate on the concept of magnetic induction.
What does production time mean?
The time it takes to manufacture your order in our production facility until it is ready for delivery is referred to as production time. The rate is calculated using working days from Monday to Friday (excluding holidays).
Do you do rush orders?
Yes, we are open now for rush orders. We can mainly finish the order in 3 business days. However, please understand that once the order has been shipped, some transit delays are beyond our control. (customs clearance, sterilization, etc.)
Is someone available to help me with my order?
We'll always have your back. Our Customer Service Representatives are available at all times to assist you. You can contact us via our website's live chat or by phone at (855) 856-4070 or (281) 533-8932.
What happens if there is a mistake with my order?
We cherish our clients' requirements and do everything we can to satisfy them. However, if there is a problem with the order, kindly reach out to us via email (sales@neonsignsnow.com), through our website's live chat, and/or by phone at (855) 856-4070 or (281) 533-8932. We'll perform an assessment right away, and after we've determined that there was a manufacturing issue, we'll gladly replace your order, or the final resolution will be depending on the agreement of both parties. For further information, please read our Terms and condition, Returns, and Warranty Policy.
What should I do if I can't make the design, I only have thoughts in mind?
If you can't make your designs, no worries! We offer help for free via email. Just send us your thoughts via email at sales@neonsignsnow.com Indicate the Subject "Neon Inquiry" and let us know your thoughts, and our professional designer will handle it. Turn around time would take 24-48 hours.
Do you accept credit cards?
Payment is accepted at the time of sale for all Custom Neon Signs bought through our website. You have the option of paying using PayPal or a major credit card.
Can you help me with my design for free?
Yes, we offer free design. We are ready to assist you with your needs, just email us at sales@neonsignsnow.com
What If I didn't receive my order?
Neon Signs haven't experienced this kind of problem but If the package is lost or delivered but not received, please contact the courier for assistance to file a claim and take immediate action. There is a process to undergo to determine if the item is lost or stolen. We can identify this problem by checking delivery information. As we all know, receiving delivery requires a signature. Please call or email us at sales@neonsignsnow.com to provide the order number and the claim or case number obtained from the courier. Our sales representative will keep in touch with you within 24 hours.
Will I see proof before my order goes into production?
Yes, once you've finished a purchase, a confirmation email will be sent to you as soon as your order is received. If it is an exact reorder, our staff will provide you with an e-proof email. We will not begin manufacturing until you have approved the final hot-cut design.
Do you keep my art on file?
Yes, we will retain your artwork on file so that reordering is as quick and straightforward for you as possible. You can rest assured that it will only be used for that sole purpose.
Where do I send my artwork?
Just a few clicks away! Simply attach it to your purchase and upload it to our website, and we'll take it from there. You may also send it to sales@neonsignsnow.com with the purchase order number as the subject.
What image file types can I upload?
We highly suggest you provide a vector-based file in EPS, AI, or PDF format. If you have a raster image, such as a PSD, PNG, or JPG. We recommend sending the highest resolution file you have available.
Is it alright to use copyrighted or licensed material for my ordered neon signs?
We do not knowingly reproduce copyrighted material, and we will not accept liability for such infringement when reproducing orders. You are solely responsible for ensuring the artwork you submit does not infringe on property rights by obtaining proper permission for the reproduction of logos, trademarks, and copyrighted material.
How durable are the personalized hello gorgeous neon signs? Are they suitable for outdoor use?
Our custom hello gorgeous neon signs are highly durable and specifically designed for outdoor use. You can confidently display them outdoors without worrying about their performance or longevity.
Can I have a custom logo or image made into a custom hello gorgeous neon sign?
Absolutely! Our personalized hello gorgeous neon lights have the capability to be fully customized. You can add the text and logo of your choice, allowing for a personalized and unique design that suits your preferences.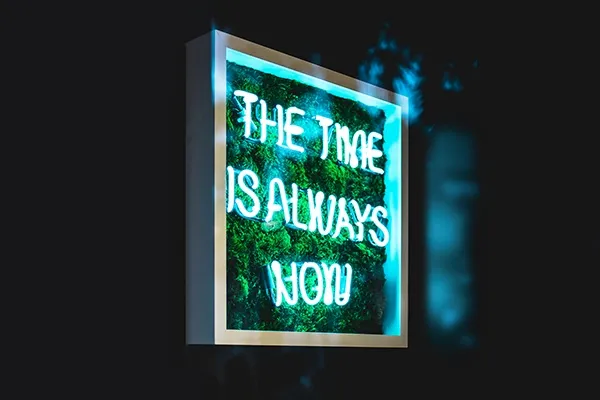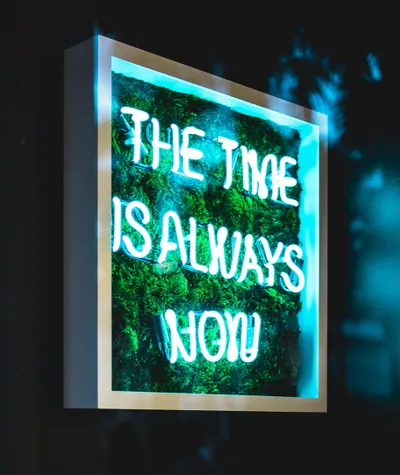 'Hello Gorgeous' Neon Wall Sign Reviews


Looks great in my shop's window! Nice and bright. Easy to install as well. Excellent Service! Good Price! I love my neon so much! Thank you!
Matthew Stevens


Excellent Customer Service! Very friendly and responsive! I received my neon in very good condition! It works perfectly and it looks sturdy! Amazing!
Patty


I love my neon sign! This is oh so fab! This looks more fantastic than I expected. The customer service team is superb! Kudos!
Angel
Where To Use 'Hello Gorgeous' Neon Light Signs

Home Decor
Customized 'Hello Gorgeous' neon signs are affordable when you order from us, delivering high-quality products that seamlessly complement your home decor. With energy-efficient performance and vibrant colors, they elevate your space's ambiance. You can customize the message, selecting from over 40 fonts and incorporating any desired elements, and we'll manufacture your design with utmost precision. These signs not only enhance your interior but also serve as a constant reminder of your unique beauty and readiness to conquer the world!

Restaurants
When you order custom 'Hello Gorgeous' neon signs for your restaurant, you acquire a distinctive decorative feature that elevates your ambiance. This sign extends a warm welcome to your customers, fostering a positive atmosphere by casting the surroundings in your chosen color and font. It serves as a design element that greets people upon entering your establishment, enhancing their overall dining experience. Additionally, you can promote customer loyalty by encouraging patrons to take selfies in front of the neon sign, potentially attracting new visitors. Regardless of your objectives, customize the design to your liking, and we will deliver it to the highest standards.

Hair/Beauty Salons
The message of our custom 'Hello Gorgeous' LED signs is an excellent fit for beauty salons. It radiates a focus on glamor and beauty, instantly complimenting anyone who enters your space. You can personalize the design to exude elegance, featuring cursive fonts and custom elements that align with your brand or decor. Select colors that harmonize with the surroundings and illuminate the space with vibrant light, creating an ambiance that instills comfort and confidence in your clients. This can significantly reinforce your brand and establish lasting impressions that inspire loyalty from your clientele.

YouTube Channel Backgrounds
You could enhance the overall aesthetic of your YouTube videos by incorporating a custom LED neon sign into the background. This is a popular strategy employed by vloggers and other content creators on YouTube to reinforce their brand and establish an appealing visual presence for their audience. The message of 'Hello Gorgeous' neon signs could align seamlessly with beauty or makeup influencers, projecting a playful and inviting atmosphere while also evoking notions of beauty and glamor. Select colors that harmonize with your brand or desired aesthetic, potentially making your videos more visually captivating to attract viewers and subscribers.
Tips For 'Hello Gorgeous' Neon Wall Signs
Use 'Hello Gorgeous' neon signs to create a focal point
Your 'Hello Gorgeous' LED sign is sure to attract attention, so surround it with things you want to draw attention to. In addition to complementing the overall decor, it could entice people towards products or spaces you want them to engage with.
Choose the right size for your LED light sign
A 'Hello Gorgeous' neon sign in large or small sizes will have different functions. Choose the size that is appropriate for your needs, whether you want it to be a substantial center piece for your space or a subtle contributor to the overall vibe.
Encourage social sharing to raise brand awareness
You could position your custom 'Hello Gorgeous' neon sign in a place for people to take selfies. Include a sign to tell them a unique hashtag to use or your social media handle to tag you and you just might attract new customers to your business with some passive social media advertising.
Best-Selling 'Hello Gorgeous' Neon Signs For Restaurants
Custom 79in Hello Gorgeous Neon Sign For Restaurant
Introducing our custom 79-inch "Hello Gorgeous" neon sign - a glamorous and welcoming addition to your restaurant's decor! Crafted with precision, this neon sign features the stylish greeting "Hello Gorgeous" illuminated in eye-catching neon light, setting the tone for a chic and inviting atmosphere. Whether it's for your restaurant's entrance, bar area, or any space where you want to make your patrons feel special and appreciated, this custom neon sign adds a touch of elegance and hospitality to your establishment. Elevate your restaurant's ambiance and create a memorable dining experience with this personalized neon masterpiece that captures the essence of beauty and charm.
Buy Now
Price
At our company, we take pride in offering the best price for our custom hello gorgeous neon signs. We strive to provide unmatched value by combining high-quality craftsmanship with competitive pricing. Our efficient production processes, direct sourcing of materials, and commitment to customer satisfaction allow us to deliver exceptional products at an affordable cost. Choose us for your custom hello gorgeous LED neon sign needs and experience the perfect blend of quality, customization, and affordability.
Fast Delivery
We not only offer the best prices for custom hello gorgeous neon signs but also provide the fastest shipping options available. We understand the importance of prompt delivery, and our streamlined logistics processes ensure that your sign is manufactured quickly and shipped out without delay. With our efficient supply chain management and strong partnerships with reliable shipping carriers, we guarantee that your hello gorgeous custom led signs will reach you in record time, allowing you to enjoy your personalized masterpiece sooner. Trust us for the best and fastest shipping of your custom hello gorgeous neon sign.
Award Winning Customer Service
Our company takes pride in providing the best Award-Winning Customer Service for all our custom hello gorgeous neon signs. We understand the importance of exceptional customer support, and our dedicated team is committed to ensuring your complete satisfaction. With prompt and knowledgeable assistance throughout the entire ordering process, including design consultation, installation guidance, and post-purchase support, we go above and beyond to exceed your expectations. Experience the difference of our unparalleled customer service and let us create the perfect custom hello gorgeous LED sign that reflects your unique vision.